El concepto de Centro sueco es reunir a los mejores profesionales de idiomas para ofrecer cursos de formacion creativa e innovadora  y que se desarrolla constantemente de acuerdo con la nueva investigación del aprendizaje de idiomas.

The concept of the Swedish center is to bring together the best language professionals to offer creative and innovative training courses that are constantly being developed in accordance with the new research on language learning.
Compañeros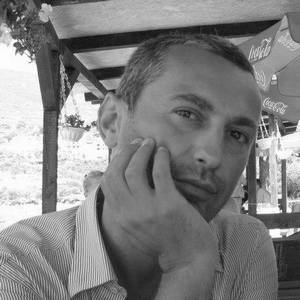 Dejan
Profesor de sueco, inglés y serbio
Esta dirección de correo electrónico está siendo protegida contra los robots de spam. Necesita tener JavaScript habilitado para poder verlo.
+ 34 622 146 866
Profesor titulado de idiomas con 20 años de experiencia como maestro de sueco e inglés; profesor multilingüe con variedad de estrategias de enseñanza bien desarrollada para aprendizaje del idiomas y apoyo durante el proceso de aprendizaje.
Dejan tiene una larga y extensa trayectoria como profesor de idiomas, tanto en España como en Suecia. Desde que acabo su licenciatura en la Universidad de Estocolmo ha trabajado como profesor de sueco como segunda lengua para cursos estatales SFI y cursos de bacillerato en Estocolmo. También ha trabajado como profesor en El Colegio Escandinavo de Madrid. Actualmente es profesor de sueco en la Universidad Complutense de Madrid, puesto que lleva ejerciendo desde 2010. Dejan es especialista en desarrollar competencias intercomunicativas en contextos sociales y profesionales. 


Dejan in professionally trained language teacher with 20 years of experience of teaching Swedish and English; a multilingual teacher with well-developed strategies for language learning and coaching. 
Dejan has a long and wide experience as a teacher both in Sweden and Spain. Since he obtained his degree at Stockholm University and School of Education Dejan worked within the SFI and upper secondary education in Stockholm as well as at Scandinavian school in Madrid. Dejan has also worked at the Complutense University of Madrid since 2010.
At Centro Sueco Dejan is responsible for the language course curriculum, which includes the planning of the courses, selection of material, teaching and continuous follow-up of candidates´ language progression.
Dejanis a speialist in developing communicative competence in social and professional contexts.
Dejan ha trabajado con / Dejan has worked with: